news
Read the latest documents which tells you what kalteng consultants is doing.
gallery
Find a large collection of images from many years of exploration by kalteng-consultants.
news
Kalteng Consultants had an audience with the Governeur Teras Narang from Central Kalimantan; 16.3.2007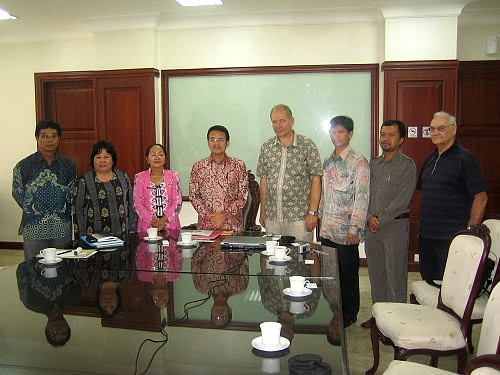 Kalteng Consultants informed on 16. of March 2007 the governeur Teras Narang about the activities regarding the Airborne Laser Scanner Technology (ALS, LiDAR). This modern technology can help to improve the knowledge of Peatlands with precise data from the topography and hydrology in the Ex-Mega Rice Project (EMRP) and in other important areas in Central Kalimantan. The flight will take place in May 2007 depending of the weather condition and all permits.