news
Read the latest documents which tells you what kalteng consultants is doing.
profile
Kalteng Consultants - Team
Dr. Hans-Dieter Viktor Böhm Mustafa Syafrudin, BSc, MM MSc.Jürgen Frank Veraldo Liesenberg, MSc Alvand Miraliakbari, MSc
Dr. Hans-Dieter Viktor Böhm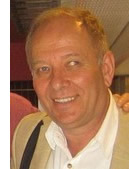 Qualifications:
Toolmaker apprenticeship in VW-factory, Wolfsburg (1961-1964)
M.Sc. in aeronautical engineering, Hamburg (1964-1967)
Dipl.-Physicist and Astro-Physicist , UNI Hamburg (1967-1974)
UNI Hamburg and Großforschungseinrichtung GKSS, Geesthacht (1974-1977)
Dr. rer. nat. Thesis with Laser - Application, Laser - Spectroscopy (1977)
Positions and Working Experience:
Großforschungseinrichtung GKSS, Geesthacht (1977-1978)
Max Planck Institute for Laser-research (1978-1980)
Engineer and physicist with EUROCOPTER Deutschland, GmbH, Munich, a division of EADS, developing advanced sensor systems for helicopters (1980 – 2005)
Read more - Download the Vitae of Dr. Viktor Böhm
Mustafa Syafrudin, BSc, MM
Qualifications:
SMPN 12, Jakarta, Junior High School (1981), SMAN 70, Jakarta, High School (1984),
Bosworth Tutors, Northampton, UK, A-levels (1985)
Concord College, Shrewsbury, UK, A-levels (1986)
City University, London, UK, BSc Degree in Mechanical Engineering (1990), University of Indonesia, Jakarta,
MM Degree (Master of Management) in International Management (1998)
Current position:
Kalteng Representative in Indonesia and MSC-director
Working Experience:
2002 to now PT Pancaran Cahaya Bahagia, Palangka Raya, Director
1998 - 2002 PT Rungan Sari Permai, Palangka Raya, Director
1992 - 1996 PT International Design Consultants, Jakarta, M & E Department Staff
1991 - 1992 PT Toyota Astra Motor, Jakarta, Stamping Plant, Engineering staff.
Read more - Download the Vitae of Mustafa Syafrudin
Dipl. Ing. Juergen Frank (+21.9.2015, after a short illness)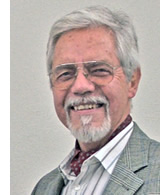 Qualification
Apprenticeship in electro mechanics in Telefunken Ulm, 1958 - 1961
Dipl. Ingenieur * for electro technic and communication engeneering Ulm, 1962 - 1965 * todays equivalent is MSc
Working Experience
Development of test systems in Telefunken, Ulm 1965 - 1968
Service Department for military Communication systems in Telefunken Munich 1968 - 1970
Development and design of electro-opptical Systems at Messerschmitt Boelkow Blohm, Defence Division 1970 - 1987
Development and system engineering at Messerschmitt Boelkow Blohm, Helicopter Divison later changed to Eurocopter, an EADS Division 1987 - 2006Member of Kalteng Consultants (airborne Laser scanner, GIS Systems) since 2007
Read more - Download the Vitae of Dipl. Ing. Jürgen Frank

Veraldo Liesenberg MSc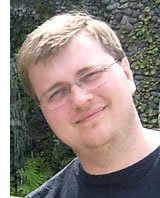 Juniorprofessor in Brazil
Supported by
CNPq (Brazilian Council for Scientific and Technological Development) and
DAAD (German Academic Exchange Service)
Education
B.S. Forest Engineering, Regional University of Blumenau FURB, Brazil, 2002
B.S. Soil and Environmental Science, Federal University of Lavras UFLA, Brazil, 2003
M.S. Remote Sensing, National Institute for Space Research INPE, Brazil, 2005
PhD student at University of Freiberg (Bergakademie Freiberg, Institut für Geology) 2008 – July 2013
Postdoc in UNI Campinas, Brazil, Aug. 2013 - July 2014
Juniorprofessor at UNI Lages, Santa Catarina, Brazil, Aug. 2014 - present
Read more - Download the Vitae of Veraldo Liesenberg

Alvand Miraliakbari MSc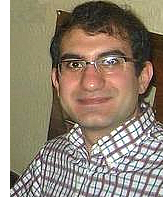 Education
Bachelor of Surveying Engineering (2000-2005) from Technical Faculty of Azad University in Tehran
M.Sc. of Photogrammetry and Geoinformatics (2006 – 2008) from Stuttgart University of Applied Sciences HFT
Student of PhD (External PhD student) of Geodesy/Photogrammetry at University of Technology Dresden (TU Dresden) 2008 – present.
Working Experience
12 / 2000 – 08 / 2006 work at National Centre for Cartography, Iran (NCC),
12 / 2000 – 07 / 2005 as student, afterwards employment as technican / engineer
Department: Planing of optical flights, aerotriangulation, processing of sensoric data using GIS,
10 / 2006 – 10 / 2010 cooperation with HfT Stuttgart, 10 / 2006 – 12 / 2008 as student, afterwards as technical employee in following research projects: FoQus-on-AL – continuation of aerotriangulation with support of airborne Laserscanning data; "Gyrocopter TIR aerial photogrammetry system"
Research visits (3.5 monaths) at the University of Western Australia, Perth, Australien
Processing of Ortho-Photo-Mosaiks and LiDAR-DSMs/DTMs for Kalteng Consultants