projects
Large areas of globally important tropical peatland in Southeast Asia are under threat from land clearance, degradation and fire jeopardising their natural functions as reservoirs of biodiversity, carbon stores and hydrological buffers. Local research capability will be strengthened enabling peatland managers to better understand and address the different, interrelated processes operating in tropical peatlands.
projects
LiDAR survey 2011 in Central and East Kalimantan for DLR
We have flown the Mawas area again in 2011 as in 2007 and additionally an area near Sungai Wain in Kaltim.
We have processed the raw LiDAR data to geo-referenced ASCII files, to LAS-files, to DSM and to classified DTM data of the different tracks for DLR, Oberpfaffenhofen.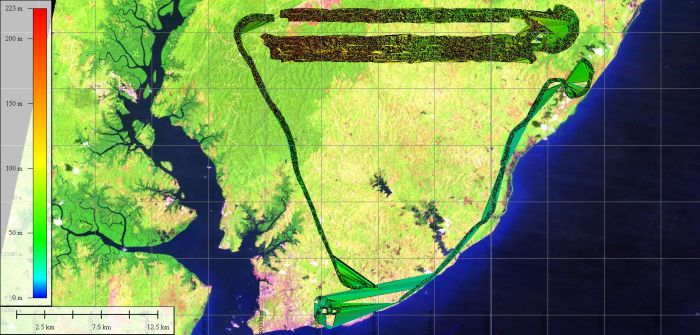 LiDAR Survey on 29. July 2011 of the area north from Balikpapan in East Kalimantan to the Bukit Suharto and the Sungai Wain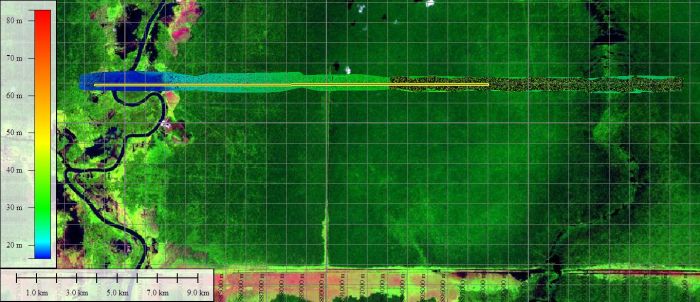 LiDAR Survey on 4.Aug 2011 of the Mawas area crossing the BOS Tuanan station, the MRP-channel and the river Mentangai. This Mawas track we monitored in 2007 too.