projects
Large areas of globally important tropical peatland in Southeast Asia are under threat from land clearance, degradation and fire jeopardising their natural functions as reservoirs of biodiversity, carbon stores and hydrological buffers. Local research capability will be strengthened enabling peatland managers to better understand and address the different, interrelated processes operating in tropical peatlands.
projects
LiDAR-Data and 30 RGB-Photos from Bukit Bangkirai, Kaltim, for Uni Hiroschima
We processed LiDAR- Data and RGB-Photos from Bukit Bangkirai area in East-Kalimantan for Prof. Toshinori Okuda the University of Hiroschima.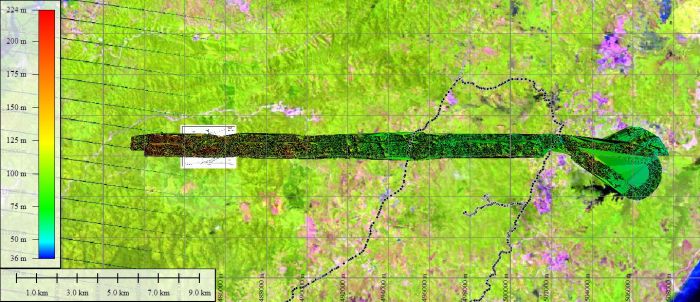 LiDAR Survey of Bukit Bangkirai area with two flight line with 3030ha, superimposed on Landsat 2009 in SW-GlobalMapper. Both helicopter flight trials are together approx. 1100m wide and the track is located at Bukit Suharto north of Balikpapan.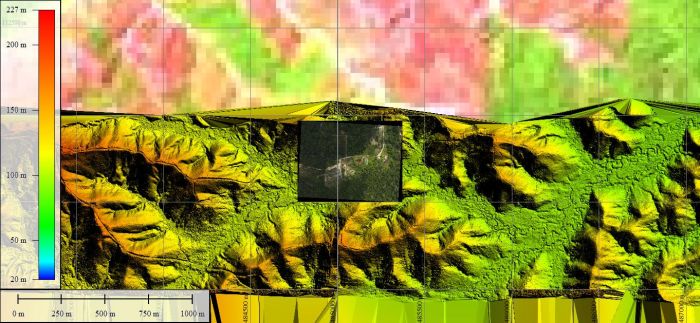 LiDAR-DTM-survey 29.7.2011 of Bukit Bangkirai area, East Kalimantan, with RGB-Photo superimposed on Landsat image 1992 with a 500m grid.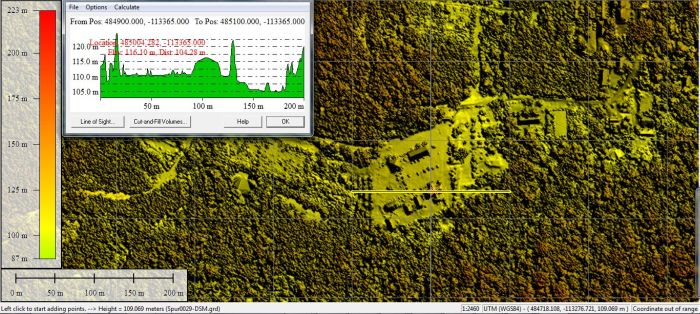 LiDAR DSM from Bukit Bangkirai area with forest, houses, bushes, roads, lake and tennis court. A profile of the DSM is seen in the left upper corner.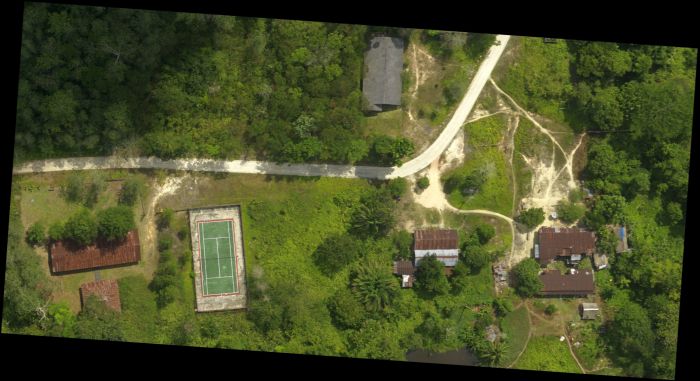 Ortho-Photo of Bukit Bangkirai area with details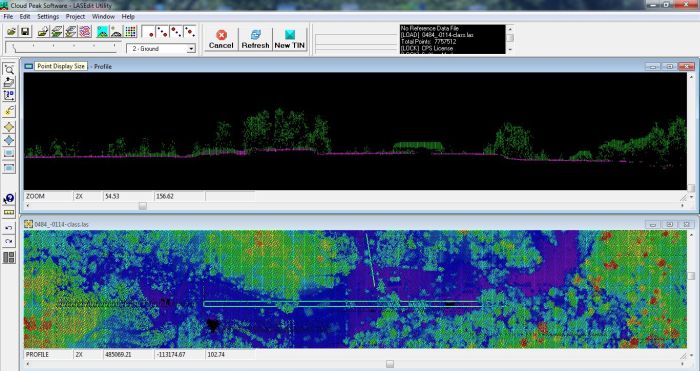 LiDAR-DSM in LAS-Presentation. The double line in the lower figure is shown as profile above.