lidar technologies
We measure distances by illuminating a target with a laser and analyze the reflected light.
lidar-technology
Erfolgreiches Pilotprojekt im tropischen Regenwald – Topographie mit Airborne Laser Scanning vom Hubschrauber; 2-2008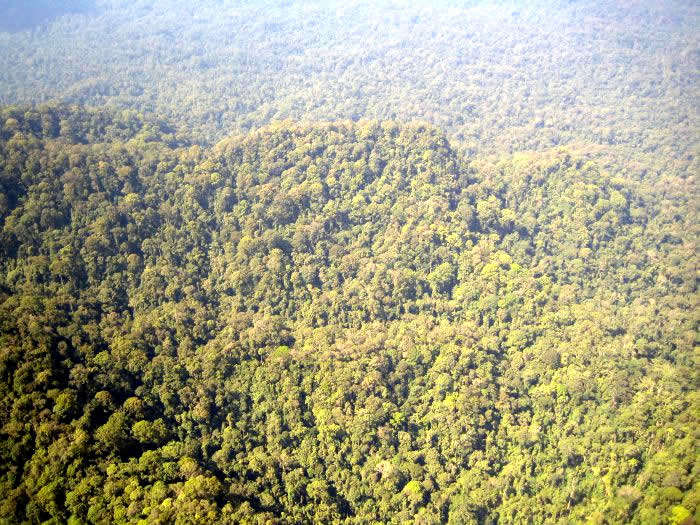 Primary forest in the Heart of Borneo, Bapak´s Thumb

Verfasser
Juergen Frank und Viktor Boehm

Kalteng Consultants
Im August 2007 begibt sich ein 4-köpfiges Team der Kalteng Consultants und Milan-Geoservice GmbH nach Indonesien. Ziel ist die 200.000 Einwohnerstadt Palangkaraya auf Borneo in der Provinz Zentral Kalimantan. Dort sollen von der durch Torf-Sumpfland (PSF Peat Swamp Forest) und primären bzw. sekundärem Tro-penwald und großen mäandernden Flüsse geprägten Landschaft im cm-Bereich aufgelöste 3-dimensionale Geländemodelle erstellt werden.
Auftraggeber sind die niederländische Organisation, Wetlands International (NGO Non Government Organisations), die Universität von Palangka-raya, DLR u. a. Die Topographie-Daten werden zur Bestandsaufnahme und späteren Planung u. Sanierung im Rahmen der weltweiten green house Fragen benötig (Verbesserung hydro-logische Modelle, Bestimmung der Biomasse, Kalibrierung von Radar-Daten etc.). Die spannende Frage war, ob man mit den Laserstrahlen das dichte Blätterdach der tropischen Wälder bis zum Boden durchdringen kann, um an-schließend die Topographie errechnen zu können (DTM – Digital Terrain Model).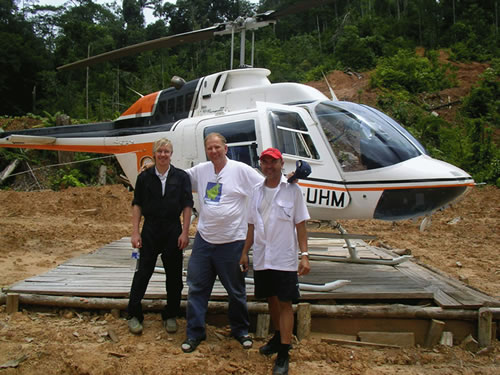 Landing in the Heart of Borneo: Jan, Viktor, Alam